Free Carbon-Neutral Shipping on Orders Over $10
| Ingredient | Purpose | What you may want to know |
| --- | --- | --- |
| Butyrospermum Parkii (Shea) Oil | Skin conditioner | Biodegrades readily; derived from sustainably grown shea |
| Disodium Coco-Glucoside Citrate | Cleanser, anti-microbial | Biodegrades readily; derived from coconut oils; low skin irritation in use |
| Fragrance | Fragrance | Essential oils, mostly derived from naturally renewable sources |
| Phenoxyethanol | Preservative | Inherently biodegradable; synthetic; low skin irritation in use |
| Polyglyceryl-2-Caprate | Cleanser, anti-microbial | Bodegrades readily; derived from palm oils; low skin irritation and a pleasant skin feel |
| Polysorbate-20 | Cleanser + emulsifier | Biodegrades readily; derived from sugars |
| Polyvinyl Alcohol | Film to encase refill pods | Biodegrades readily; water soluble |
| Potassium Olivoyl Hydrolyzed Oat Protein | Skin conditioner + cleanser | Bodegeades readily; derived from Italian olive oils. |
| Propylene Glycol, | Co-Solvent | Biodegrades readily; derived from plant-based glycerin |
| Sodium Laureth Sulfate | Cleanser + foam booster | Biodegrades readily; derived from coconut + palm oils; low skin irritation in use |
| Sodium Lauroyl Sarcosinate | Cleanser + foam booster | Biodegrades readily; derived from coconut oils; low skin irritation in use |
| Water | Diluent | Deionized for purity |
What's Inside
Gelo's Hand Soap Refill Pods are packed with super concentrated cleansers, plant-based ingredients, and essential oils.
Drop a pod in your hand soap bottle, fill with water, and, in seconds, experience a great clean without the need to lift, pour, or clean up liquid soap.
Powerful Cleansers
Gelo Hand Soaps are made with concentrated cleansers, eliminating the excess fillers found in traditional soaps. So, you can always expect a deep, purifying clean (with plenty of bubbles!)
Nourishing Essential Oils, Shea & Oat
Made with Essential Oils, Shea Oil & Oat, Gelo Hand Soaps soothe and replenish skin with every wash. Dermatologist and performance tested, they're ideal for frequent hand washing.
Clean Inside & Out
Biodegradable



Plant Powered Ingredients
SLS-Free
Paraben-Free
Phthalate-Free

Cruelty-Free
Hand Soap Refills Made Easy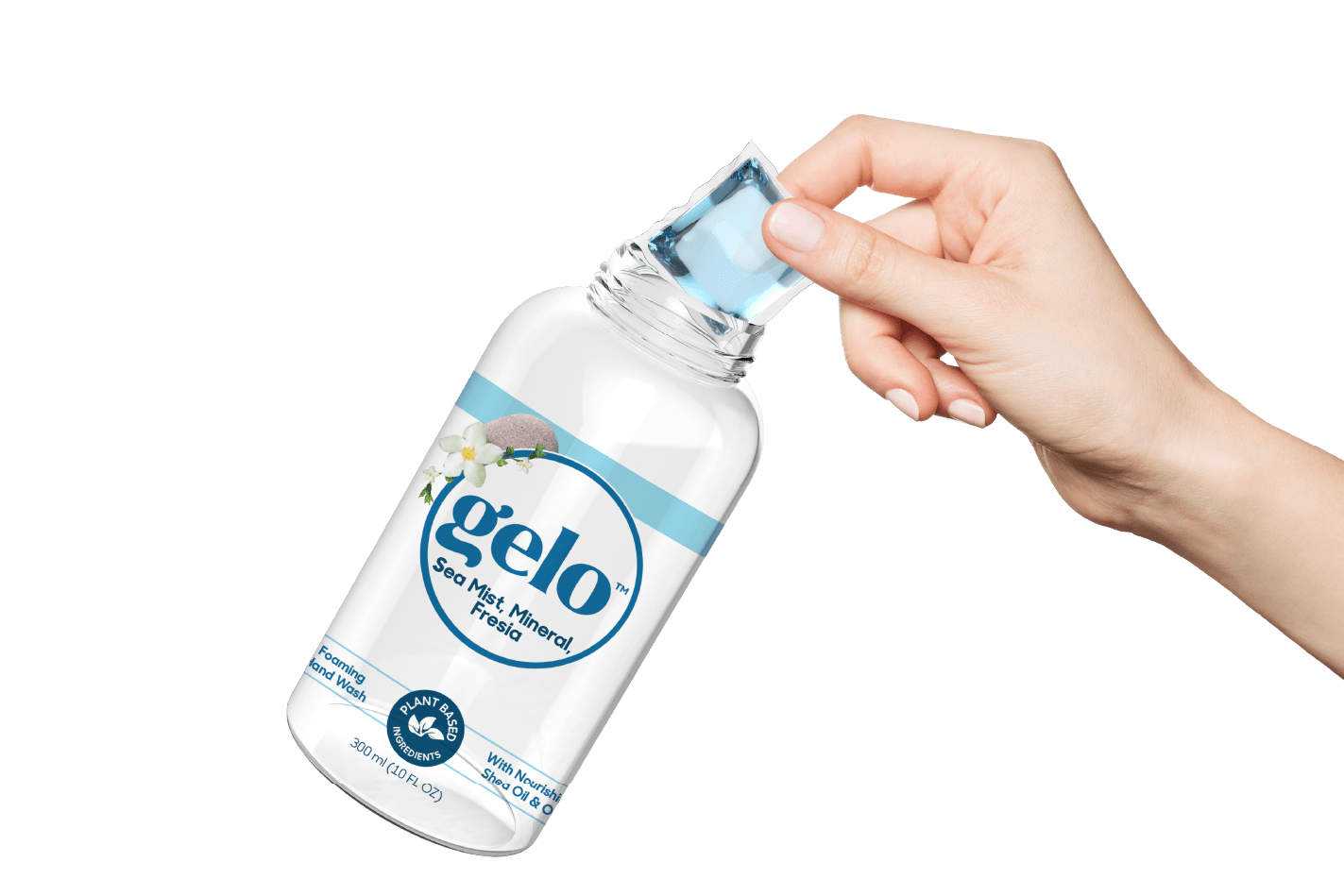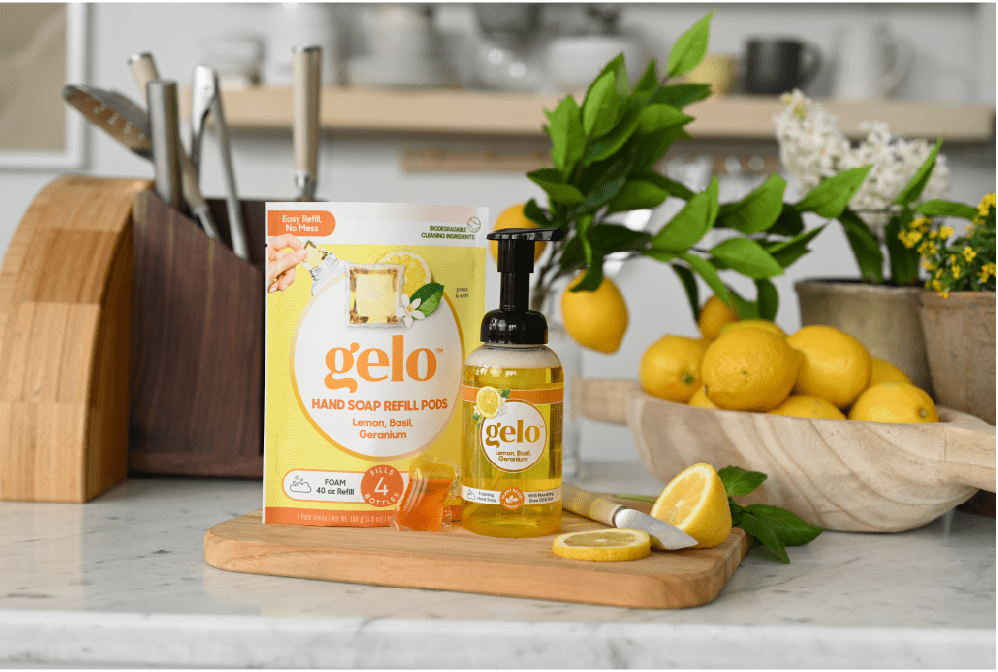 Concentrated Cleansers & Soothing Scents
With Plenty of Foamy Goodness